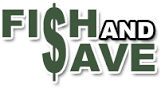 Fish and Save at OysterBayTackle.com

Popular Fishing Items from Ocean City, MD that will be sure to give your Favorite Fishing Pal a smile!

Shop Online!





Decorative Hook Hook. Neat Gold Hook Anglers Can Put on Their Favorite Fishing Cap! Great Group Item or Stocking Stuffer! Order






Tire Buddy III Tire Deflator! Air down with the greatest of ease! Every 4-Wheeler Should Have At Least One! $24.99 for one. $46.00 for two. (Set of two is the most popular.) Order




Combos starting at $19.99! Lots of inshore specials not sold online. Stop in, You won't be disappointed! 8 foot Combos for only 29.99. 9'Combos starting at 39.99. 10' Combos starting at 44.99. 11'Combos starting at 59.99. Lots of quality combos as well.



Check Out our Pretty In Pink Selection.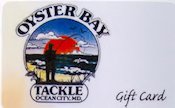 Don't Know What to Give that Hard to Buy for Angler? Oyster Bay Tackle and Fenwick Tackle offers Gift Cards. Always good, never loses value, and never expires.... For Instore Shopping Only.... Order Online!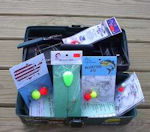 Stuffed Tackle Boxes are a Neat Gift Idea! Starting at 24.99.
Then maybe add a book...or some extra rigs or sinkers.... a Calcutta Hat or T-Shirt to round out the gift idea. Maybe a pair of Calcutta or Sea Striker Polarized sunglasses (in store)

All fishermen need a fillet knife, or a knife sharpener.....
Or a nifty little tool that cuts line and also can be used as a pair of pliers?


Fishing Rig/Lure Packages including our hand-picked "Dozen Most Popular Got-cha Plugs" Package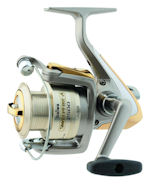 Daiwa SweepFire SW40002B Reel!





Last Updated on Friday, 22 May 2015 15:41