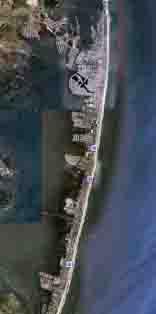 Retail Outlets for the sport fishing enthusiast - 2 convenient locations serving Coastal Ocean City Md region and Delaware Coastal regions surrounding Fenwick Island, Bethany Beach and inland areas. Our retail stores - Oyster Bay Tackle, Ocean City Md (410-524-3433) and Fenwick Tackle, Fenwick Island DE (302-539-7766) are open 7 days a week in season. (Call for hours.) (Closed Jan & Feb)
Check out our ON LINE SHOPPING STORE!!! We have flounder and surf rigs, fishing lures, fishing t-shirts (including White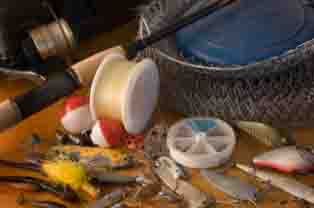 Marlin Open & Calcutta T's.) Calcutta Clothing, including Hats, T's, and Sweats), stuffed tackle boxes, gift cards, fishing and knot books, finger mullet surf rigs, sputnik sinkers, charts, rig components, tire deflators, a large selection of Got-cha Plugs and Swimming Shad lures, shedder crab oil, rods and reels, clamming and crabbing equipment, and more...! All suitable for fishing in Ocean City, Maryland, Fenwick Island, DE and other Coastal saltwater areas.



Check out our FISHING FOR A SPECIAL



Visit Oyster Bay Tackle & Fenwick Tackle for friendly expert fishing advice and tips! Fishing, Crabbing, & Clamming equipment. Live, fresh, & frozen bait. Australian Gold Suntan Products, Beach Chairs & Umbrellas, Calcutta Clothing including T-shirts & hats, White Marlin Open TourNament T's, tire deflators, shedder crab oil, Got-cha Plugs, every type and size of sinkers imaginable including sputnik sinkers, fishing lures, nets, & Rod and Reel Combos, Always On Sale!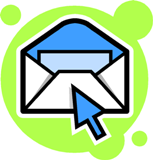 Please subscribe to our FREE Email NEWSLETTER. You will receive periodic Hot Fishing News in your Email box. Also, don't miss our "WEEKLY FISHING REPORT", covering bay, surf, and ocean fishing for Ocean City, Maryland and Fenwick Island / Bethany Beach, Delaware, and is updated every Monday during the fishing seasons.
Check out our HOT FISHING TACKLE AND FISHING ACCESSORIES SPECIALS - Shop and get ready before you hit the beach! Fishing Rods - Reels - Monofiliment Line - Hooks - Rigs - Combo Packages - Lures - Something for everyone !!!

Read our DRIFTING EASY ARCHIVES - Dozens of "How To" articles on local fishing, crabbing and clamming in the Ocean City MD, Assateague Island and Coastal Delaware Beaches.
Last Updated on Friday, 22 May 2015 16:07